2022 Research Report
At Georgia Tech, research and innovation are at the heart of everything we do. Our 10 interdisciplinary research institutes, the Georgia Tech Research Institute, Enterprise Innovation Institute, six colleges, and hundreds of labs and centers push the boundaries of science and technology every day. This year, Georgia Tech received $1.3 billion in research funding to help address critical challenges in computing, engineering, design, sciences, humanities, liberal arts, business, and other areas. Along with continued growth in research expenditures, the scientific discoveries happening across campus are plentiful.

In this report, a few research highlights showcase some of our most exciting innovations over the past year. We hope you enjoy this look into the state of research at Georgia Tech, as we fulfill our commitment to develop leaders who advance technology and improve the human condition.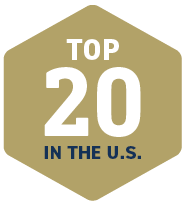 Each year, our research enterprise grows substantially. And this year was no different. Georgia Tech consistently ranks among the top U.S. institutions of higher education in the volume of research conducted.

Georgia Tech is also in the top 20 in higher education research and development spending for the first time in a decade.

JULY 2021 - JUNE 2022
FISCAL YEAR 2022
NEW AWARDS BY UNIT
TOTAL NEW AWARDS
 
$1.3
Billion
COLLEGES AND OTHER ACADEMIC UNITS
$423.6
Million
GEORGIA TECH RESEARCH INSTITUTE (GTRI)
$831.6
Million
OTHER/GIFTS
(Institute Awards)
$20.9
Million